Corporate Learning and Development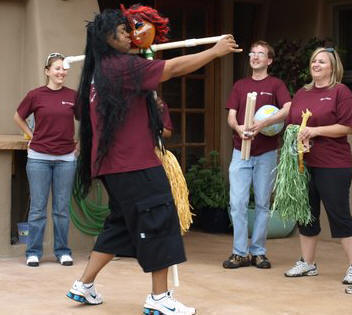 At One Day Adventures we have our own in house corporate trainers, our learning and development programs are a great option for your next corporate event or executive retreat. Here are some classifications of our programs:
Organization development (OD) is a deliberately planned, organization-wide effort to increase an organization's effectiveness and to enable the organization to achieve its goals. The primary purpose of OD is to develop the organization, not to train or develop the staff.
Corporate learning and development (LD) however is a function of human resources concerned with organizational activity aimed at bettering the performance of individuals and groups in organizational settings. Teaching and training your teams to more align with company values, increase productivity and function better as an overall team.
Learning and Development with One Day Adventures
Whether you are looking to roll out a company wide OD program or provide a specific department with an LD training, One Day Adventures can help.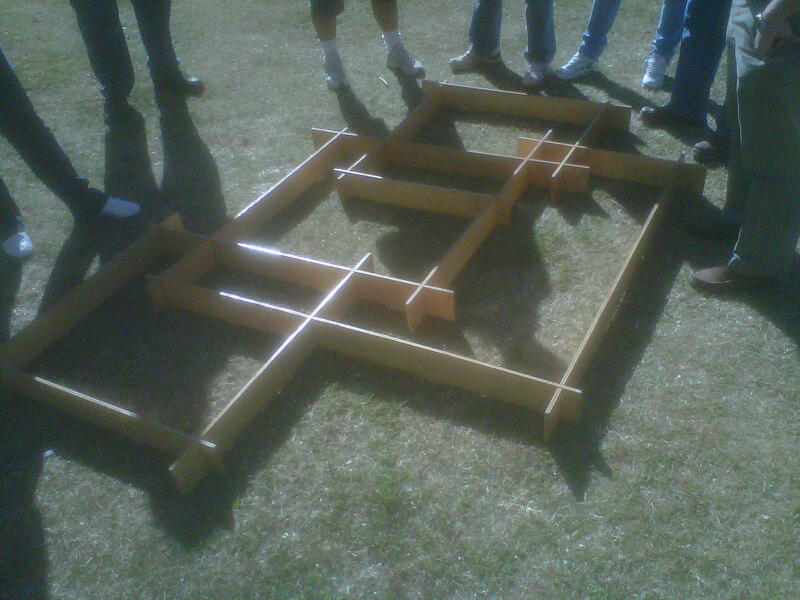 From OD consultants, speakers, LD trainers and team building facilitators we enjoy our own in house team of professionals dedicated to meeting your teams OD or LD goals. We'll work step by step with you to develop a custom program that delivers results on time.
Here are some turn key services available:
Organization Development Plan
Corporate Learning and Development Programs
Leadership and Management Training
Keynotes and Speakers
Team Building Events
Learning and Development Programs
Learning and development programs are critical to the maintenance and ultimate success of any company. Why not include a learning and development program in your next corporate event or executive retreat? There are many learning and development programs that may fit the needs of your executive team and/or company. Here are some of our most popular offerings listed below and facilitated by our own in house corporate trainers.
Creating the Future
Creating The Future© is a 2-4 day program that takes your executive team or corporate group to the next level of productivity and profitability. This learning and development program has training at the macro and micro level seeking to create change within all facets of the company. Here are some training pieces:
1. Understanding the leadership brain - creating a thinking reference point for leaders to address the critical needs of the company.
2. Creating a "Case for Change" - why can't we keep on doing business as usual?
3. Developing an experiential experience so that your team may work together optimally.
4. Harnesses the knowledge of what the company would look like that would put us out of business, or make us irrelevant?
These overall objectives have one common underpinning that ties our Creating the Future program together. This foundation is knowing and understanding your company's culture. This strategic learning and development program is all about harnessing the productive power of your company's culture that is either at work for you or possibly against you. According to corporate trainer Jim Patterson:
"The culture within your organization is either your greatest asset or your greatest liability. It is the 24 hours a day training program that is either working for you or quietly sabotaging your best efforts." (Patterson, 2015)
You might be wondering what this company culture thing is all about, why so much importance on how employees interact with their company's mission and each other. Here is the case in point:
"We define "company culture" as the formally or informally agreed upon beliefs and behaviors that are rewarded or penalized within an organization. The culture is "the way it is around here" or "the way we do things around here." (Patterson, 2015)
Now this may be sounding familiar to you leaders out there. You may have tried to implement some change in the past and maybe the results were not what you expected? Patterson goes further and describes a common challenge with corporate leaders:
"While the function of a leader is to bring about change, the prevailing culture strives to prevent it. Therein lies the dilemma. The leader's challenge is to understand this dichotomy and to help shape and shift the culture from its familiar settings into one that embraces your 'unfamiliar' business conditions (aka change) in the future." (Patterson, 2015)
The process of discovering your company's true culture and working to redefine or possibly change some aspects is the most important step. Our Creating the Future program will help you do just that. As Patterson states:
"Your organization will have a culture. It will either happen by accident or default, or it will be designed intentionally with the same level of urgency and importance that your key business strategies have." (Patterson, 2015)
It may be time to put on the lab coat and give your company's culture a review. Contact us for more details.
Additional Learning and Development Programs
At One Day Adventures all our programs are custom tailored to meet the needs of our clients. The information here is to provide a taste of the many different programs we have to offer our clients. Please see some additional learning and development program topics listed below:
Building a High Performance Team (Team Building 1.0 and 2.0 versions available)
People Skills: Interpersonal Communication and Self-Awareness
Leading Change and Transition
New Team Launch/Chartering
Getting Results: Managing for Business Execution
Leadership Team Alignment and Planning
Developing Effective Leaders
Prioritization, Planning and Delegation
Managing Conflict - Strategic Planning
Contact us for more details on the programs listed above.