Corporate Meetings Scottsdale
Welcome to our Corporate Meetings Scottsdale and Phoenix page! With an office in Phoenix, Arizona, we are set to provide a perfect meeting for your next corporate event.
Let's Create A Perfect Meeting
At One Day Adventures we can get you to the perfect meeting in Scottsdale, Arizona. The path to the perfect meeting starts with your ODA Team. Our diverse team ranging from Certified Meeting Planners to Learning and Development professionals have the inside track to handle all the nuances of creating the perfect meeting. Our team of professionals start with a simple but powerful needs assessment to make certain that we are on the same page. We'll ask questions and provide answers to develop the perfect meeting together in Scottsdale.
Meeting Content
Above all the other meeting details, the most important part of your next meeting is the content. Without content, you have no meeting. We'll work hard to get a complete handle on the content you want to deliver and then we'll discuss how to deliver it and maximize learning results. Like you, we want to see meeting attendees leaving refreshed, equipped and trained to take the company to new levels of success.
Need for Licensed Professionals
One Day Adventures has a solid network of certified meeting professionals and our own in house Learning and Development team that has extensive backgrounds and several doctoral degrees, we embody the various certifications within the corporate meeting space. With that said, ODA team members are also certified meeting planners (CMP) which require certification based on professional experience and a written examination. This certification and continuing education program helps ensure that Epic team members have the highest level of knowledge and performance in the industry. CMP candidates must demonstrate proficiency in not just meeting and event design, but in financial management, project management, strategic planning, site management, marketing and professionalism.
Planning a Corporate Meeting Scottsdale, Arizona
We want to get inside your head. Perfect meetings don't just happen, they are carefully crafted by listening and getting to know each client. Before we even start planning a meeting, we spend time learning about your business, its mission and objectives. We talk on the phone, email and fly out to meet with you and your team or stop by our office in Phoenix. We want to get inside your head, feel like a strategic partner, someone you can trust will get the job done right.
After we get to know your business, we'll complete a needs assessment and start the planning process. This is an important step in making sure we are on the same page and to also gather critical information from employees. Here is a list of services we provide:
Pre Planning Meeting
Event Theme and Content Creation
Learning and Development
Destination and Venue Sourcing
Travel, Group Air and Transfer Services
Meals and Beverage
Speakers and Training
Team Building Events and Activities
Online Registration and Meeting Resources
Meeting Marketing and Creative Team
On Site Management
Meeting Communications and Technology
Feedback and Data Collection
Follow Up and ROI Reporting
Select Services are also Provided
Content Creation and Strategic Meeting Planning
One Day Adventures believes that a successful meeting starts with good content because it is the life pulse of your next meeting. No content yet? No problem, our ODA team can help create meeting content paired with your company's business objectives and goals. Strategic meeting planning and management is what we do. Backed by a top notch learning and development team, we know how to get your next meeting to the level you desire.
Learning and Development Team
Learning and development programs are critical to the maintenance and ultimate success of any company. Why not include a learning and development program in your next corporate meeting? There are many learning and development programs that may fit the business needs of your company. Please see our learning and development page some of our most popular offerings and facilitated by our own in house corporate trainers.
Destination Research and Venue Sourcing
Next to meeting content, destination and venue sourcing is a close second in priority. You've heard it said in real estate: location. location. location. We recognize that all our clients are very different in their meeting needs and we won't place your destination in a box. Lo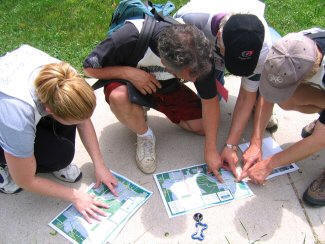 cation is super important for your meeting leaders and attendees, the wrong location can have irreversible effects. Our team of certified meeting planners have an extensive list of destinations and venues to work with. In addition, we'll take into consideration all potential activities such as team building in finding the best location for your meeting. If desired, we can use online tools to ask your potential attendees to way in on the location selection process. This is just a few of the many resources available to you when selecting the perfect destination or venue for your next corporate meeting.
Travel, Group Air and Transfer Services
Meeting content and the prefect destination are the big ticket winners when planning your next corporate meeting. However, travel services are the backbone of a successful meeting, after all everyone needs to get there. Don't worry here, we love this part, logistics is our game. We'll start by brokering travel deals to fit your budget in the areas or airfare, lodging, transfers and much more. Once your happy with the details, we'll move on to booking all these lodging and travel services and organizing the information with the latest technology so meeting attendees can get online and see their updated travel information. We'll handle all the details such as:
Airfare and Flight Scheduling
Group Rates on Travel Services
Airport Greeting
Flight Monitoring and Adjustments
Luggage Service
Resort Reservations and Check In/Out
Accommodation Facilitation and Management
Transfers and Ground Transportation
Special Travel Requests
Food and Beverage
Once we have our content, destination and travel reservations, we'll look at the next most important item: food and beverage. The right meal with the perfect setting leaves the kind of impression on your group that renews and encourages. Single day to multiple day we've got food and beverage covered on time and on budget.
At One Day Adventures we have several great team building events that are designed to complement your next corporate meeting in Scottsdale and Phoenix area. With an office in Phoenix, Arizona, we are set to provide a fun and exciting team building program for you anywhere in Scottsdale or the greater Phoenix, Arizona area. Our half or full day team building events and workshops are perfects for your next retreat, quarterly meeting, training, conference or part of a larger program in Scottsdale, Arizona.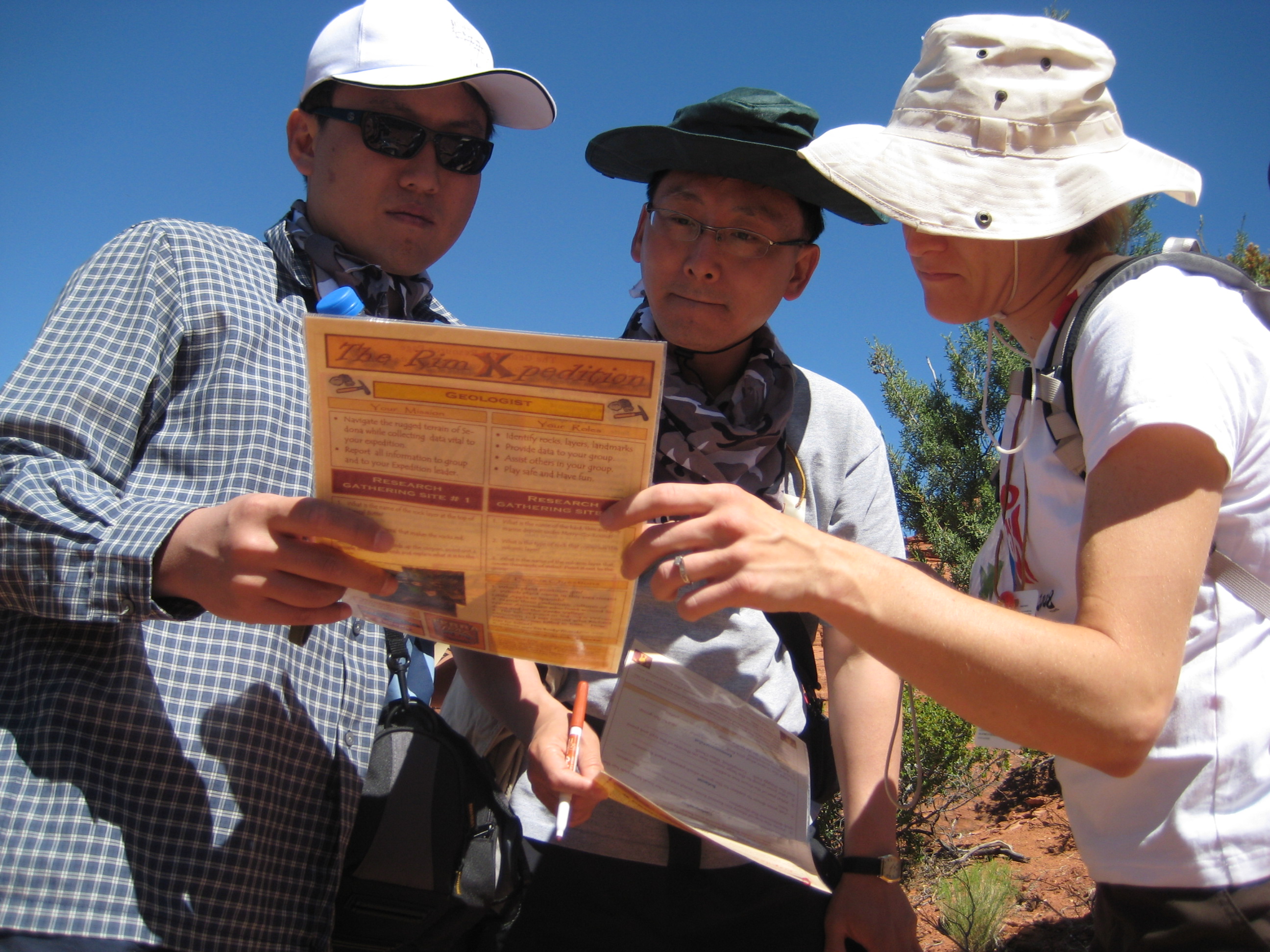 One Day Adventures provides Scottsdale area groups with a wide variety of custom team building programs to choose from. This winning combination is perfect to increase energy levels, spark creativity and productivity! Activities are custom-designed for all ability levels.
Recreational Activities
In the busy schedule of corporate meetings, some clients overlook the importance of providing time for recreational activities. With the main event being the focus on content absorption and retention, consider recreational time and activities as a key component in that process. To maximize your ROI on your next corporate meeting consider this fact:
"Success at work doesn't depend on the amount of time you work; it depends upon the quality of your work. And the quality of your work is highly dependent on your well-being." (Robinson et al 2014)
What a perfect place to enhance your attendees well being by some structured recreational time in a memorable destination. You might be thinking why spend the resources so attendees can "better their well being," how does that help content retention and future performance?
"When you play, you engage the creative side of your brain and silence your "inner editor," that psychological barrier that censors your thoughts and ideas. This can often help you see the problem (or learning) in a new light and generate fresh, creative solutions." (Robinson et al 2014)
A list of benefits associated with structured play or recreational activities are listed here:
keeps you functional when under stress
refreshes your mind and body
helps you see problems in new ways
triggers creativity and innovation
increases energy and prevents burnout
At One Day Adventures one of our specialties is marrying your meeting content with recreational activities such as events, parties, tours, excursions and adventure activities. We turn the local jeep tour into a fun recreational activity that has a hint of the day's meeting content. This provides an interactive opportunity for attendees to creatively think about meeting content.
Recreational activities not only increase the over well-being of your meeting attendees but they also have the potential to increase content retention. Our in house staff of learning and development professionals, team building facilitators and full time guides are at your disposal. Let us design and implement several recreational activities for attendees to support your meeting content. Here are some popular activities:
Team Building Events
Amazing Corporate Race
Sightseeing Tours
Air, Land or Water Tours/Excursions
Hiking, Biking, Rappelling, Kayaking
Zip Line, Ropes Courses
Spa Treatments, Massage and Fitness Activities