Leadership Training and Development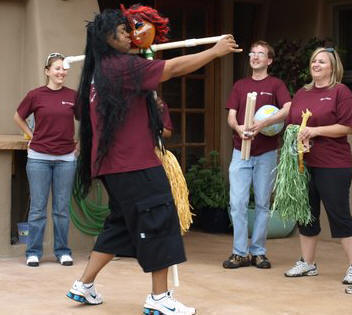 According to Clinton and Friedman a leader " is a non-anxious influencing presence of an individual within a community." The key words here being non anxious and influencing. Nobody likes a stressed out, angry leader and most people want to be inspired and motivated to achieve better results.
In addition, leadership is defined as "a process of social influence in which a person can enlist the aid and support of others in the accomplishment of a common task." There's that word again; influence. If a non anxious influence is what every corporate leader needs then how do you get it?
Leadership Training
You may have heard of the saying that great leaders are born. Well maybe, but we'll go with the crowd on this one and say that leaders are simply trained. That's right leadership is learned and practiced by the individual and then implemented. There may be no natural born leaders out there, just those who are willing to harness and practice their leadership skills.
We practice many things in our life from golf to driving (some people need to practice their driving a bit more). However, do we really practice our leadership skills? Most people would say no, but don't worry your leadership success is right around the corner.
According to Stancampiano, becoming the leader you want to be is similar to learning how to ride a bike.
"Remember how one learns to ride a bike. It doesn't come from watching a film or reading directions...You work on each step on your own until you finally figure it out...You didn't know it then, but this was highly-interactive and highly-experiential learning" (Stancampiano, 2014).
To complete the cycle of learning it may be a good idea to have your team practice the newly learned leadership skills or risk loosing it. An experiential learning program should be at the core of any leadership training.
Building High Performance Leaders Using Experiential Learning
Now that we understand that leadership is first learned then practiced, lets create some high performing leaders and teams. Building High Performance Leaders and Teams is a 1-4 day program that takes your executive team or corporate group to the next level of leadership and team performance. This learning and development program has training at the macro and micro level seeking to create change within the company's leaders and teams.
According to One Day Adventures leadership facilitator Marc Muchnick the key component in leadership training is a hands on approach. Our 1-4 day interactive, learning and development program can be facilitated almost anywhere. Here are some training topic highlights:
Leading with Integrity Means Being the Person You Want Others to Be.
Trust is What Happens When Values and Behaviors Match Up.
The Key to Effective Leadership is the Relationship You Build With Your Team.
Sharing the Big Picture Puts Everyone on the Same Page.
Praise is the Easiest Way to Let People Know They are Appreciated.
Each of Us Has the Power to Recognize the Goodness in Others.
People Will Think for Themselves When You Quit Doing It for Them.
Leadership is the Process of Getting Everyone to the Place They are Supposed to Go.
The Highest Achievement as a Leader is Winning the Respect and Trust of Your Team.
One Day Adventures Leadership Training: Practicing Leadership Skills
Our Leadership Now training acts as our field based program that supports the widely popular Leadership Challenge© curriculum. This event includes the five key components of leadership development and is an essential part of any leadership training program. Our certified facilitators provide this training all over the world and it can be modified to fit any leadership development program.
Our Leadership Training program is completely portable and can be implemented indoors or outdoors worldwide. Some of our Leadership Training Themes/Examples are listed below.
Peak Action Seminar: This is where the rubber meets the road. Participants enjoy quality classroom material paired with selected martial arts activities to empower and energize leaders. The general flow of the program includes classroom teaching topics, team building activities and a peak experience activity that drives home the classroom teaching. Your leadership training is not complete without our break through peak experience activity that is sure to equip and empower leaders.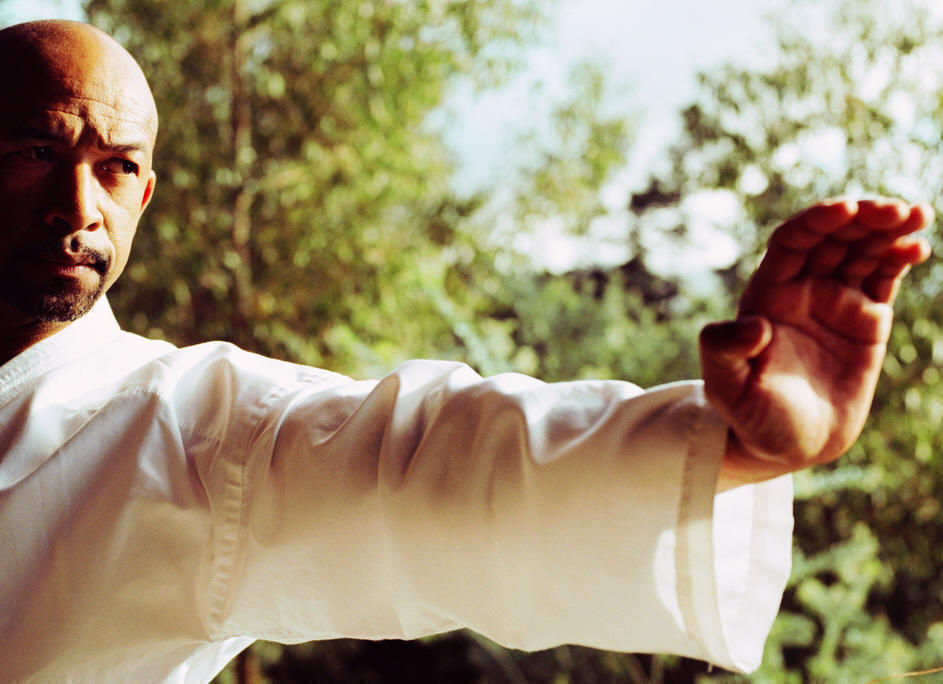 Building Resiliency Workshop: There is a fair amount of buzz these days about the topic of emotional intelligence. EQ is the ability for an individual to understand and develop his/her interpersonal self. Our seminar helps individuals assess and understand their EQ and intrapersonal self. This understanding leads into knowing how to build a strong emotional self that is an effective tool in leadership development. This seminar equips leaders to evaluate their EQ's and learn how to use their intrapersonal skills to lead effectively. Seminar includes a popular EQ assessment and proven strategies on developing intrapersonal skills to enhance leadership development.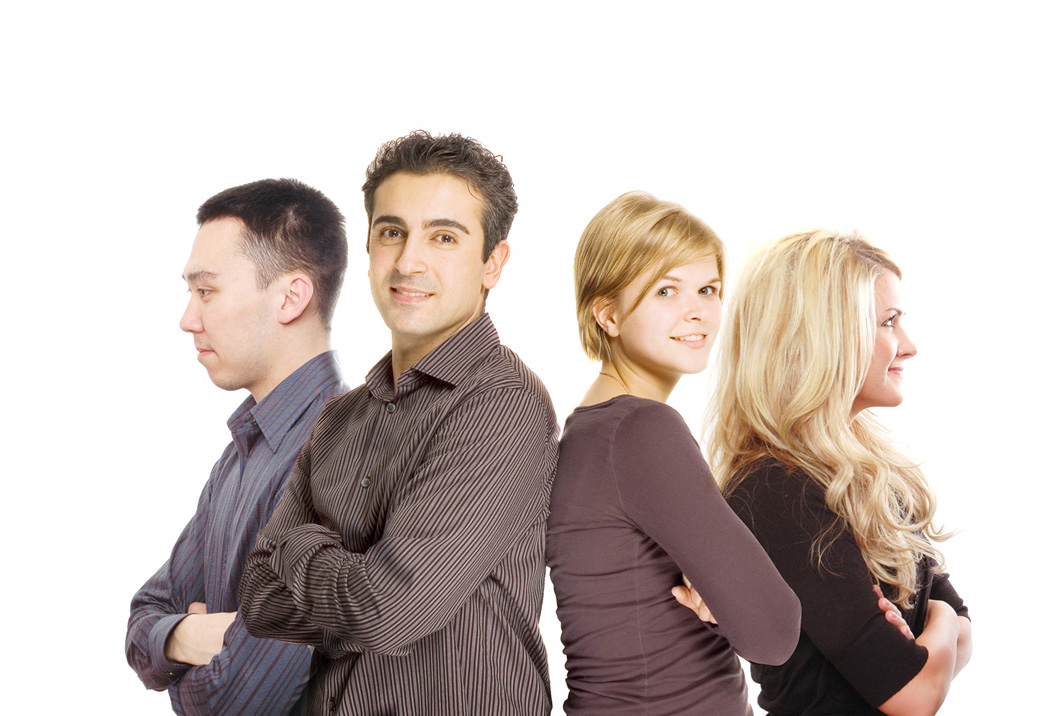 Executive Ascent: A perfect program to challenge executives in an outdoor environment. Our team of facilitators set up an outdoor leadership course that includes climbing, rappelling, traversing and ascending. This course is mentally and physically stout, designed to sharpen even the toughest leader. Our outdoor classroom, paired with realistic leadership challenges and discussions, makes this program an essential part of leadership training and development.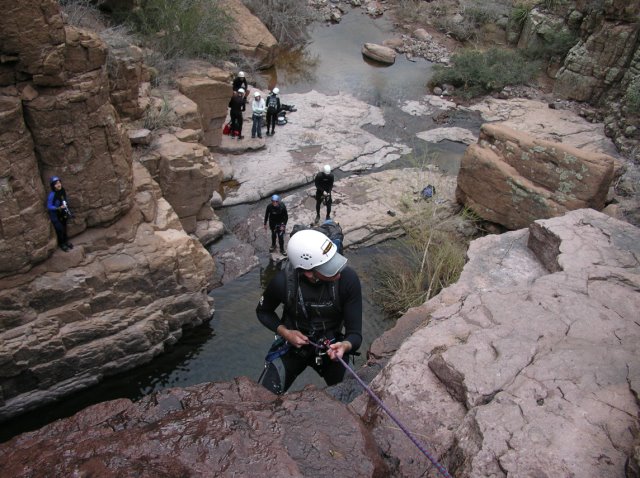 Storm the Gate: No other leadership training program comes close to this fear conquering event. One Day Adventures utilizes the outdoor or indoor paintball field to squeeze the fear out of leaders. Imagine storming the gate of the enemy while leading a group of your peers in the face of overwhelming odds. Nothing comes close to the courage needed to storm the gate in the face of heavy enemy opposition. Each leader has the chance to storm the gate and prove that they are not afraid to lead in challenging situations. Say goodbye to fear and hesitation and say hello to success!

Leadership Lunch and Wellness Seminar: Leadership lunch is a great way to kick off a leadership training program or to integrate as part of a company event. One Day Adventures provides a short leadership and wellness seminar over a great lunch. After lunch and the seminar, groups enjoy several wellness activities designed to help leaders de-stress and create focus and drive. Leadership skills cannot be utilized when individuals are overwhelmed with emotions and stress. Wellness activities help the individual tap into their core leadership skills while controlling negative emotions and dealing with stress in healthy, functional ways. This 2-3 hour event is perfect to get groups relaxed and equipped to handle future leadership situations.